About Brightbox Signs & Service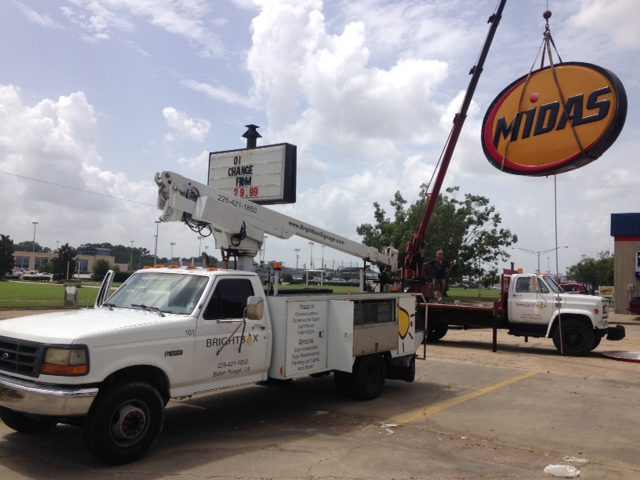 Founded in July of 2015, Brightbox Signs & Service is a manufacturer of signs. We are a family owned and operated business serving clients within a 100 mile radius of our headquarters in Baton Rouge, Louisiana. Our leadership offers a combined experience in the industry of over 20 years. We pride ourselves on building intricate, custom signs that exceed our clients' expectations.
Company History
In 2008, the owner and founder of Brightbox left the industrial construction industry and began working in the signage industry. With a background in industrial fabrication, his expertise in metalworking, welding and design translated perfectly into electric sign manufacturing. Within five years, he started to entertain the idea of starting up his own business. He resigned, and he and his father began recruiting family members for their new company.
After years of planning, Brightbox Signs & Service opened its doors in July of 2015.
The Brightbox Difference
Brightbox stands out with our in-house design and manufacturing capabilities. We work closely with our clients to figure out their specific project needs. Our team does so much more than create custom signage. We are committed to educating our clients on the different options and help find what suits them best.